Fab company and great swings at the Nordic Open Golf!
The Nordic Open Golf 2018, powered by Volvo, turned out to be nothing but a great success! Close to 60 players spent a wonderful day at the Els Club, Dubai competing over the trophy and the grand prize of a flight ticket with Emirates!
The Nordic Open Golf is a tradition with the Swedish Business Council and a very appreciated event. We invite our members and their extended network the to this day of golfing, networking, good food and great company. The day on the course is followed by an awards dinner where our non-golfing members add to the guest list.
This is also when the grand prize is awarded to the winner of the tournament. This year the Emirate return flight ticket to Stockholm/Copenhagen was awarded to Martin Exner.
Applause and thank you to all players and guests making this Nordic Open Golf such a great event! A special thank you to our main sponsor Volvo, who has been supporting this tournament for many years. We couldn't have done it without you! And finally a shout out to all our sponsors and partners for helping us making this day one to remember!
Have a look at the image gallery below!
Already looking forward to next year!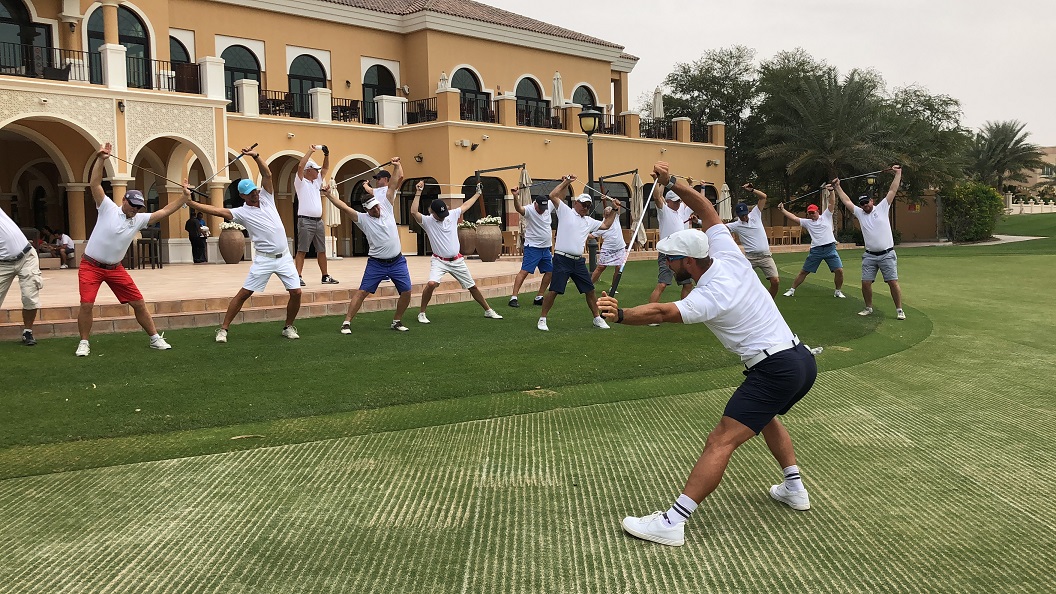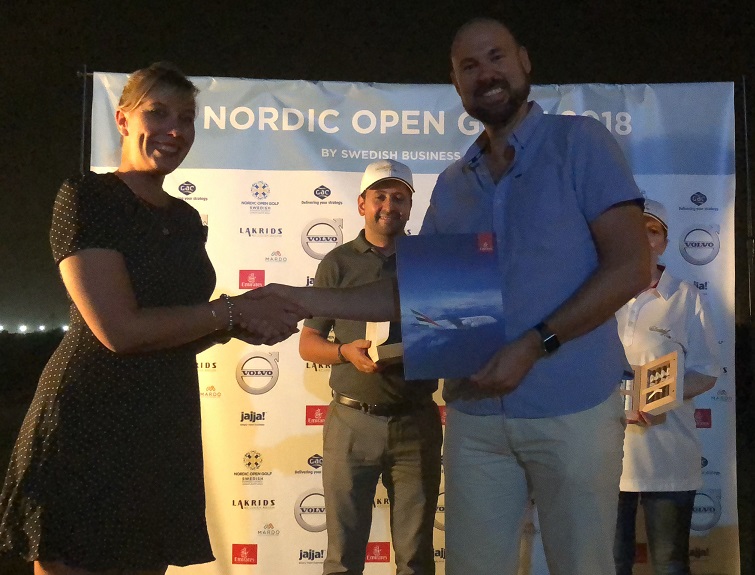 Winners and prizes
Winner
Martin Exner
Flight ticket with Emirates and Davidoff Cigar Box
1st Runner Up
Bengt Ternström
Green Fee at Els Club for 2 players
1 night stay for 2 people at Waldorf Astoria RAK

2nd Runner Up
Anders Kron
1 night stay for 2 people at Waldorf Astoria RAK

3rd Runner Up
Ian Houghton
1 night stay for 2 people at Hilton JBR, Dubai

Additional Runners up
Tero Kilpela J. Lindeberg Clothes
Olaf Tuoma J. Lindeberg Clothes
Damien Murray J. Lindeberg Clothes
Jaana Wallen J. Lindeberg Clothes
Eva Gorton J. Lindeberg Clothes
Tobias Linebäck Brunch at Radisson Blu Deira Creek
Wille Tham Cufflinks by Home of Eve

Straightest drive
Pernilla Karlsson
Earrings from Home of Eve

Closest to pin
Wilhelm Liden
Dhow cruise for 2 people by Radisson blu Deira Creek

Putting green competition
Jari Touminen
Big Easy Carvery voucher for 2 people at Els Club